EX-YU Subscription for any Smart TV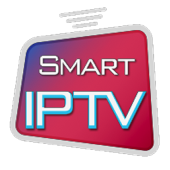 Do you have a smart TV ? Then you do not need to buy a box!
This service works on any smart TV . You must install Smart iptv app on your TV then activate it from this link http://siptv.eu/activation/
Enjoy over 230 live Premium HD EX-YU channels. Also available 20 adult channels at no extra charge.
Only $119.99 For 1 Year
The app is very easy to navigate through and change channels with. You can change channel with; Up & Down buttons, numbers 0 - 9 or use the channel list and press OK on the remote. Add your favorite channels to the favorite list, then you'll always have fast access to the channels.
Premium Channels
#### Macedonia ####
24 Vesti
Alfa
Alsat M
Globi
H1 TV
IN TV
Kanal 5
Kanal 5 Plus
Koha
Mega Bitola
MRT 1
MRT 2
MTM 1
Naša TV
Nova
Orbis
Shenja TV
Sitel
Sitel 3
Sky Folk
Sonce
STOP
Sutel
Telma
Topestrada Music
TV 21
TV Nova
TV Tetova
TV+
TV2 Gostivar
#### Croatia ####
24 Kitchen
Arena Sport 1
Arena Sport 2
Arena Sport 3
Arena Sport 4
Arena Sport 5
Cinemax
Cinemax 2
CineStar Premiere 1
CineStar Premiere 2
CineStar TV
CineStar TV Action
CMC
Crime Investigation
Discovery Channel
Doma
E!
FightBox
FilmBox Plus
FOX
FOX Crime
FOX Life
FOX Movies
History
HNTV
HRT 1
HRT 2
HRT 3
HRT 4
Investigation Discovery
Jabuka
Jugoton TV
Klasik
N1
National Geographic
Nova
Orlando Kids
RTL
RTL 2
RTL Crime
RTL Passion
Slavonska TV
Sport Klub 2
Sport Klub 3
Sportska TV
Studentska TV
TV 1
TV 1000
TV Slavonije i Baranje
Vinkovacka TV
Z1
#### Bosnia & Herzegovina ####
A1 Balkan
A1 Bosnia
AL Jazeera Balkans
Alternativna TV
BHT 1
BN Music
BN TV Satelitski
City TV
Face TV
Federalna
Hayat
Hayat Folk
Hayat Plus
Hayatovci
MTV Igman
N1
OBN
OTV Valentino
Pink
RTV TK
Sultanovici Sport
Televizija 5
TV Glas Drine
TV Sarajevo
TV Sehara
TV Zenica
Vip HD
#### Serbia ####
Animal Planet
Arena Sport 1
Arena Sport 2
Arena Sport 3
Arena Sport 4
Arena Sport 5
Arena Sport 6
Astro Savet
AXN
B92
Baby TV
Besa
Cartoon Network
DM Sat
Duga TV
Eurosport 1
Eurosport 2
FilmBox Extra
Grand 2
Grand TV
Happy TV
HBO
HBO 2
HBO 3
IDJ TV
Istok TV
K CN 1
K CN 2 Music
K23
Kanal 9
KCN 3 Svet Plus
Lov I Ribolov
Mini TV
Minimax
MTV Adria
N1
Nickelodeon
Nova
Pannon
Partizan TV
Pi Kanal
Pink
Pink 2
Pink 3 Info
Pink Action
Pink Comedy
Pink Crime & Mystery
Pink Extra
Pink Film
Pink Folk 1
Pink Folk 2
Pink HAHA
Pink Hits 2
Pink Horror
Pink Kids
Pink Kuvar
Pink LOL
Pink Movies
Pink Music
Pink Music 2
Pink n Roll
Pink Pedia
Pink Plus
Pink Premium
Pink Reality
Pink Romance
Pink Sci-fi & Fantasy
Pink Serije
Pink Soap
Pink Super Kids
Pink Thriller
Pink Western
Pink World Cinema
Pink Zabava
Protokol K-1
Prva Plus
Prva TV
Prva World
Radio S TV
RRokum
RTL Kockica
RTRS
RTRS Plus
RTS 1
RTS 2
RTS 3
RTS HD
RTS Satelit
RTV 1
Sandzak TV
SOS Kanal
Sport Klub 1
Sport Klub 1 HD
Sport Klub 2 HD
Sport Klub 3 HD
Sport Klub 4
Sport Klub 5
Sport Klub 6
Studio B
Syri Vision
TLC
TOP Sound
TV Belle Amie
TV Duga +
TV Hram
TV Mir
TV Novi Pazar
TV Panonija
TV Puls
Ultra TV
#### Slovenia ####
ATM
Brio
Diva
Exodus TV
Golica
Pop Oto
Pop TV
Sport Klub 1
Sport Klub 2
Sport Klub 3
Studio 12
#### Mongolia ####
Alfa TV
Atlas TV
Pink M
TV Vijesti
TVCG
TVCG 2