Farsi Live TV Android app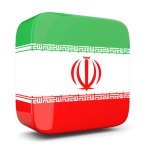 Enjoy over 140 live Farsi channels and over 400 English channels . also watch Video-on-Demand American Movies and TV Shows with Farsi subtitles.
also Sports, Adult channels and Live TV.
ONLY $59.99 for 1 year.
The app is very easy to navigate through and change channels with. You can change channel with; Up & Down buttons, numbers 0 - 9 or use the channel list and press OK on the remote. Add your favorite channels to the favorite list, then you'll always have fast access to the channels.
Farsi Channels
1 TV
4U Cartoon
4U TV
AAA Family
AAA Music
ABN Kurd
AFN
Ahlebait Arabic
Ahlebait Farsi
Ahlebait UK
AMC
Amoo Poorang
ANB
Andisheh
Angel TV
Appadana
Ariana EU
Ariana Int
Ariana TV
Armenia1 TV
Aroosaki
ARTN
Aso Sat
Asre Emrooz
Assyria Sat
AVA Movie
Ayna
Azadi TV
Az TV
Ba Bacheha
Batur
BBC Persia
Bidari
Cartoon 0+
Cartoon 6+
Cartoon Films
Channel One
Channel Two
Damla
Danestani Ha
Didar TV
Didgah
Dua
E4me TV
EU Armenia
Euro News Farsi
Face 1
Face 2
Farsi 1
Fitileh
Gali Kurdistan
Ganj E Hozour
Gardesh
GEM Bollywood
GEM Junior
GEM Kurd
GEM Life
GEM River
GEM Rubix
GEM Travel
GEM TV
GEM USA
Ghelgheli
Gol Amooz
Govend TV
Gozaresh
Gunaz
Hadi TV 1
Hadi TV 2
Hadi TV 3
Hadi TV 4
Hawler TV
Helin TV
Hewad
ICC
ICnet
Ictemai
IFilm
Imam Hussein 1
Imam Hussein 2
Imam Hussein 3
Iman TV
Iran Aryaee
Iran AS TV
Iran A TV
Iran E Farda
Iran FM
Iran MN
Iran Music
Iran Plus
IRIB 1
IRIB 2
IRIB 3
IRIB 4
IRIB 5
IRIB Amoozesh
IRIB Bazar
IRIB Esfahan
IRIB Mostanad
IRIB Namayesh
IRIB Nasim
IRIB Ofogh
IRIB Pooya
IRIB Quran
IRIB Salamat
IRIB Shoma
IRIB Tamasha
IRIB Varzesh
IRIB Yazd
IRINN
ITC
ITN
JaamJam 1
JaamJam 2
Jahonnamo
Jamawar
Jiyan
Kahkeshan TV
Kalameh TV
Kanal 4
Kentron TV
Khatereh TV
Khurshid
Klik Sat
KNN
Korek TV
Kurd Channel
Kurdistan TV
Kurd Max
Kurd Max Pepule
Kurd Sat
Leila Forouhar
Lemar
Lider TV
Maiwand
Manoto 1
Marjaeyat 1
Marjaeyat 2
Marjaeyat 3
Marjaeyat EN
Merci
Mezopotamya
MGHD
Mifa Music
MI TV
MMC Mix
Mohabat
Mosabegheh
Music
Naghashi
Negaah
Negah E Shoma
Nejat TV
Newroz
Nex1
Noorin
Noor TV
NRT
NRT 2
Omid E Iran
ONYX
Pars TV
Payam E Afghan
Payam E Aramesh
Payam TV
Pelistank
Persian Beauty
Persian Movie
Persian Music
Persian Star 1
Persian Star 2
Persian Talent
Persian Toon
Persian TV
PJ TV
PMC Music
PNG
PN TV
Press TV
PTV1
Raha TV
Rangin Kaman
Rojhelat
Royal Time
RTA
Rudaw
Safeer TV
Salaam TV
Samaa TV
Sat7 Pars
Shabakeh7
Shab Bekheir
Shahnameh
Simaye Azadi
Sonati Music
Speda
Sterk TV
Tamadon
Tapesh
Tasvir E Iran
Ten 2
Ten Film
Ten TV
The Best
Tik TV
Time TV
TIN
Tishk TV
TM TV
Tolo
Tolo News
TRT Kurd
TV Persia
TV Safina
TV T1
Vaghteh Bazi
Vatan
Velayat
VIN TV
VoA Farsi
Waar
Watan TV
Wesal Haq
Xazar TV
Yeki Bood
Zagros TV
Zarin TV