Italian Premium Subscription for any Smart TV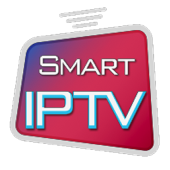 This service works on any smart TV . You must install Smart iptv app on your TV then activate it from this link http://siptv.eu/activation/
Enjoy Over 270 live Premium Italian Channels and 115 Premium English channels Plus Video-on Demand movies and TV shoes for only $19.99 a month no contract.
Prepay for 1 year and get 2 months FREE only $199.90
The app is very easy to navigate through and change channels with. You can change channel with; Up & Down buttons, numbers 0 - 9 or use the channel list and press OK on the remote. Add your favorite channels to the favorite list, then you'll always have fast access to the channels.
Premium Italian

Alice
Animal Planet
Antenna Sicilia
AutoMoto TV
BABY TV
Barbie Channel
Bike Channel
Boing
Boomerang
Caccia
Canale 21
Canale 5
Canale 5 SD
Cartonito
Cartoon Network
CI Crime+Investigation
Cielo
Comedy Central
Dea Junior
DeaKids
Disney Channel
Disney Junior
Dove TV
Focus
Fox Animation
Fox Comedy
Fox Crime Dsl Lente
Fox Crime
Fox Dsl Lente
Fox
Fox Life Dsl Lente
Fox Life
Fresbee
Giallo
Inter Channel
Investigation Discovery
Iris
Italia 1
Italia 1 SD
Italia Radio TV
Juve Channel
K2
La 5
la3
La7
La7d
Laeffe
Lazio Channel
Lega Pro Catania
Lega Pro Cosenza
Lega Pro Foggia
Lega Pro Juve Stabia
Lega Pro Lecce
Lega Pro Messina
Lega Pro parma
Lega Pro Reggina
Lega Pro Taranto
Lega Pro Venezia
LEI
Leone Il Cane Fifone - Channel
Manga
MarcoPolo
Masha E Orso
Mediaset Extra
Mediaset Italia 2
Milan Channel
MTV
Nat Geo Wild
NickelOdeon
NickJunior
Nove
Paramount Channel
PeppaPig Channel
Pescare E Cacciare
Premium Action +24
Premium Action
Premium Action Dsl Lente
Premium Calcio 1
Premium Calcio 1
Premium Calcio 2
Premium Calcio 3
Premium Calcio 4
Premium Calcio 5
Premium Calcio 6
Premium Calcio 7
Premium Cinema +24
Premium Cinema 2 +24
Premium Cinema 2
Premium Cinema 2 Dsl Lente
Premium Cinema Comedy
Premium Cinema Emotion
Premium Cinema Energy +24
Premium Cinema
Premium Cinema Dsl Lente
Premium Crime +24
Premium Crime
Premium Crime Dsl Lente
Premium Disney Channel +1
Premium Energy
Premium Joi +24
Premium Joy
Premium Sport 2
Premium Sport 2
Premium Sport Dsl Lente
Premium Sport
Premium sport (Audio Del Tifoso)
Premium Stories
Premium Stories +24
Premium Studio Universal
Primafila 1
Primafila 1 (vod)
Primafila 10
Primafila 11
Primafila 11 (vod)
Primafila 12
Primafila 13
Primafila 13 (vod)
Primafila 14
Primafila 15
Primafila 15 (vod)
Primafila 16
Primafila 17
Primafila 17 (vod)
Primafila 18
Primafila 18 (vod)
Primafila 19
Primafila 19 (vod)
Primafila 2
Primafila 3
Primafila 3 (vod)
Primafila 4
Primafila 5
Primafila 5 (vod)
Primafila 6
Primafila 7
Primafila 7 (vod)
Primafila 8
Primafila 9
Primafila 9 (vod)
Primafila Vetrina
Radio 105
Radio Azzurra
Radio Italia Tv
Radio montecarlo
Radio Number One
Radio Taormina
Rai 1
Rai 1 SD
Rai 2
Rai 2 SD
Rai 3
Rai 3 SD
Rai 4
Rai 5
Rai Gulp
Rai Movie
Rai News 24
Rai Premium
Rai Sport 1
Rai Sport 2
Rai storia
Rai YoYo
Rete 4
Rete 4 SD
Roma TV
RSI LA 1
RSI LA 2
RTL 102.5
Sicilia Channel
SKY TG24
Sky 3D
Sky Arte
Sky Atlantic +1
Sky Atlantic Dsl Lente
Sky Atlantic
Sky Calcio 1 Dsl Lente
Sky Calcio 1
Sky Calcio 10
Sky Calcio 11
Sky Calcio 12
Sky Calcio 2 Dsl Lente
Sky Calcio 2
Sky Calcio 3 Dsl Lente
Sky Calcio 3
Sky Calcio 4 Dsl Lente
Sky Calcio 4
Sky Calcio 5 Dsl Lente
Sky Calcio 5
Sky Calcio 6
Sky Calcio 7 Dsl Lente
Sky Calcio 7
Sky Calcio 8
Sky Calcio 8 Dsl Lente
Sky Calcio 9
Sky Cinema +1 Dsl Lente
Sky Cinema +1
Sky Cinema +24 Dsl Lente
Sky Cinema +24
Sky Cinema 1 DSL Lente
Sky Cinema 1
Sky Cinema Classic
Sky Cinema Comedy Dsl Lente
Sky Cinema Comedy
Sky Cinema Cult
Sky Cinema Family +1
Sky Cinema Family Dsl Lente
Sky Cinema Family
Sky Cinema Hits Dsl Lente
Sky Cinema Hits
Sky Cinema Max +1
Sky Cinema Max Dsl Lente
Sky Cinema Max
Sky Cinema Passion
Sky Class Horse
Sky Classica
Sky discovery
Sky Discovery Dsl Lente
Sky Discovery Sci Dsl Lente
Sky Discovery science
Sky Discovery Travel & Living
Sky Disney XD
Sky Dmax
Sky Eurosport 1
Sky Eurosport 2
Sky Formula 1 Dsl Lente
Sky Fox +1
Sky Fox Crime +1
Sky Fox Life +1
Sky Fox Sport Dsl Lente
Sky Fox Sport
Sky GamberoRosso
Sky History
Sky History Dsl Lente
Sky MotoGP Dsl Lente
Sky NatGeo People
Sky NatGeo People Dsl Lente
Sky NatGeo Wild Dsl Lente
Sky NationalGeo
Sky NationalGeo Dsl Lente
Sky Pesca & Caccia
Sky Real Time
Sky Sky Calcio 6 Dsl Lente
Sky Sport 1 Dsl Lente
Sky Sport 1
Sky Sport 2
Sky Sport 2 Dsl Lente
Sky Sport 24 DSL Lente
Sky Sport 24
Sky Sport 3 Dsl Lente
Sky Sport 3
Sky Sport F1
Sky Sport Mix
Sky Sport MotoGP
Sky Sport Plus Dsl Lente
Sky Sport Plus
Sky SuperCalcio Dsl Lente
Sky SuperCalcio
Sky Supertennis
Sky TG 24 Dsl Lente
Sky Uno +1
Sky UNO DSL Lente
Sky Uno
SPLIT TV
SportItalia
Super!
TeenNick
Teletubbies Channel
TGcom24
Tom & Jerry Channel
Top Calcio 24
Top Crime
Torino Channel
TV8
Uniresat
Universal TV
Video Mediterraneo
Videolina

Premium English

Alibi
Animal Planet
At The Races
Baby Tv
BBC 1
BBC 2
BBC 3
BBC 4
BBC Entertainment
BBC News
BBC NI
Boomerang
BT Sports 1
BT Sports 2
BT Sports 3
Cartoon Network
Cartoonito
CBS Action
CBS Drama
CBS Reality
Challenge
Channel 4
Channel 5
Chelsea TV
CI Crime Investigation
CNN
Discovery
Discovery History
Discovery Home & Heath
Discovery ID
Discovery Science
Discovery Shed
Discovery Turbo
Disney Channel
Disney Junior
Disney Movies
Disney XD
E!
Eden
ESPN
ESPN 2
EuroSport 1
EuroSport 2
Fine Living Network
Food
Food Network
H2 UK
History Channel
Home
ITV 1
ITV 2
ITV 3
ITV 4
ITV Encore
LFC TV
MTV
MTV 90s
MTV Base
MTV Classic
MTV Dance
MTV Hits
MTV Music
MTV Rocks
MUTV
Nat Geo Wild
National Geographic
Nick Jr
Nick Jr Too
Nickelodeon
NickToons
Premier Sports
Quest
Racing Uk
Really
RTE One
RTE Two
Setanta Sports
Sky Action
Sky Arts 1
Sky Atlantic
Sky Comedy
Sky Comedy Central
Sky Drama
Sky Family
Sky Fox
Sky Hits
Sky Living
Sky Modern Great
Sky Movies Premiere
Sky News
Sky One
Sky Premier Plus
Sky SciFi
Sky Select
Sky Showcase
Sky Sports 1
Sky Sports 2
Sky Sports 3
Sky Sports 4
Sky Sports 5
Sky Sports F1
Sky Sports Mix
Sky Sports News
Sky Thriller
Sky Two
Spike UK
Tinypop
TLC
Travel Channel
True Entertainment
True Movies 1
True Movies 2
TVI BE
VH1
Watch