Skylink Italian iptv Box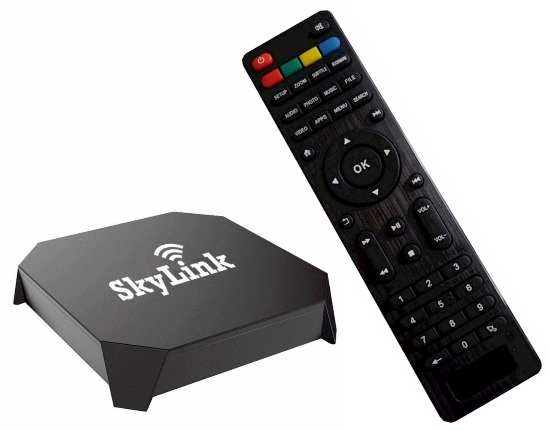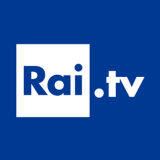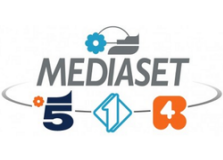 Enjoy over 200 live Italian channels From Providers Like RAI and Mediaset.
Price: $199.99 includes 1 year of service. after that you can renew for $99.99 a year
The box is very easy to navigate through and change channels with. You can change channel with; Up & Down buttons, numbers 0 - 9 or use the channel list and press OK on the remote. Add your favorite channels to the favorite list, then you'll always have fast access to the channels.

Box Contents
- SkyLink 250 HD IPTV Box
- Remote Control
- HDMI Cable
- 120/240 A/C Power Adapter
- 2 AA Batteries
Channel List
Rai 1
Rai 2
Rai 3
Rete 4
Canale 5
Italia 1
Mediaset Italia 2
20 Mediaset
Rai 4
Rai 5
Rai News 24
Rai Sport 1
Rai Sport 2
Rai Movie
Rai Scuola
Rai Storia
Rai Premium
Rai Gulp
Rai Yoyo
LA 7
La 5
Iris
Mediaset Extra
Giallo
Cielo
Alice
Food Network
DMAX
Realtime
RSI LA 1
RSI La 2
TGcom24
Top Crime
Euronews Italia
SKY TG24
8 Video Calabria
90 numeri sat
AB Channel
Agon Channel Italia
Alpa Uno Sicilia
Alto Adige
Antenna Verde
Artetivu
Azzurra Channel
AzzurraTV Novara
Blustar TV
Brescia Live
Brescia Punto
Cafè 24
Calabria Channel
Calabria Uno
Campania TV Music
Canale 2
Canale 21
Canale 3 Toscana
Canale 46 Sicilia
Canale 7
Canale Dieci
CBL Classic
Channel 24

City Live
Class CNBC
Class TV
CTS Sicilia
DeeJay TV
Di TV
Di TV 114
Di TV 210
Elefante TV
Elite Shopping TV
Espansione TV
Esperia TV
ETV Antenna 1
ETV Marche
ETV Rete 7
ETV Teletricolore
Euronews Italian
Fano TV
FM Italia
Fuego TV
History Lab
HSE 24 Italia
Iper TV
JO TV
Julie News
Juwelo TV
LA 6
LA 7
La Nuova
La TV che Balla Telecitta
LIRA TV
Livigno
Lucania
Luna Sport
Magic TV
Melito
Molise TV
Napoli Mia
Onda TV
Orler TV
Padre Pio TV
Piu Blu TV
Primantenna
Primocanale
Quartarete Blu
Quarterete
Radio 105 TV
Radio Bruno TV
Radio Capital e Capital TiVù
Radio Italia TV
Radio Monte Carlo
Radio Napoli Emme
Radio Norba TV
Radio Radio
REI TV
RETE 55 News
Rete 55 Sport
ReteSette
Retesole Roma
Reteveneta
Rock One
Roma UNO
RTA Parma
RTB Network
RTI Calabria
RTP Messina
Sabor Latino Telecitta
San Marino
Sardegna 1
Siena TV
SKY TG24
Soleil TV
Studio 1
Studio 100
Südtirol TV
Taxi TV
TCI
TCS News
Tele 1
Tele 8
Tele 9
Tele 90
Tele Abruzzo
Tele Arena
Tele Boario
Tele Clusone
Tele Diogene
Tele Liberta
Tele Luna
Tele Mia
Tele Sicilia
Tele Sondrio
Tele Sondrio News
Tele Studio Modena
Teleblu Napoli
Telechiara
Telecitta
Telecitta Musicissima
Telecolor Sicilia
Teledehon
Teleducato Parma
Teleducato Piacenza
Telefutura
TeleIblea
Teleischia
Telelaser
Telemantova
Telemolise
Telemonteneve
Telenord
Telenostra
Telenuova
Teleonda
Telepace
TelePavia
Teleponte
Telequattro
Teleradioerre
TeleRegione Molise
Teleriviera
Teleromagna
Telestense
Teleterni
Teletruria
Teleunica
Teleunica Sondrio
Teleuniverso
Televomero
Tevere TV
TG Norba 24
Tirreno Sat
TRCB
Trentino TV
TRM TV
TRS
TSN Livigno
TV 2000
TV Luna
TV Moda
TV Oggi
TV Sei
TV7 Benevento
TVA Vicenza
Tvrs
Umbria TV
Vera TV
Video 33
Video 66
Video Brescia
Video Mediterraneo
Video Star TV
Videolina Sat
Videoregione
VideoTolentino
Virgin TV
Visual Radio TV
Viva lItalia Channel
World Fashion TV